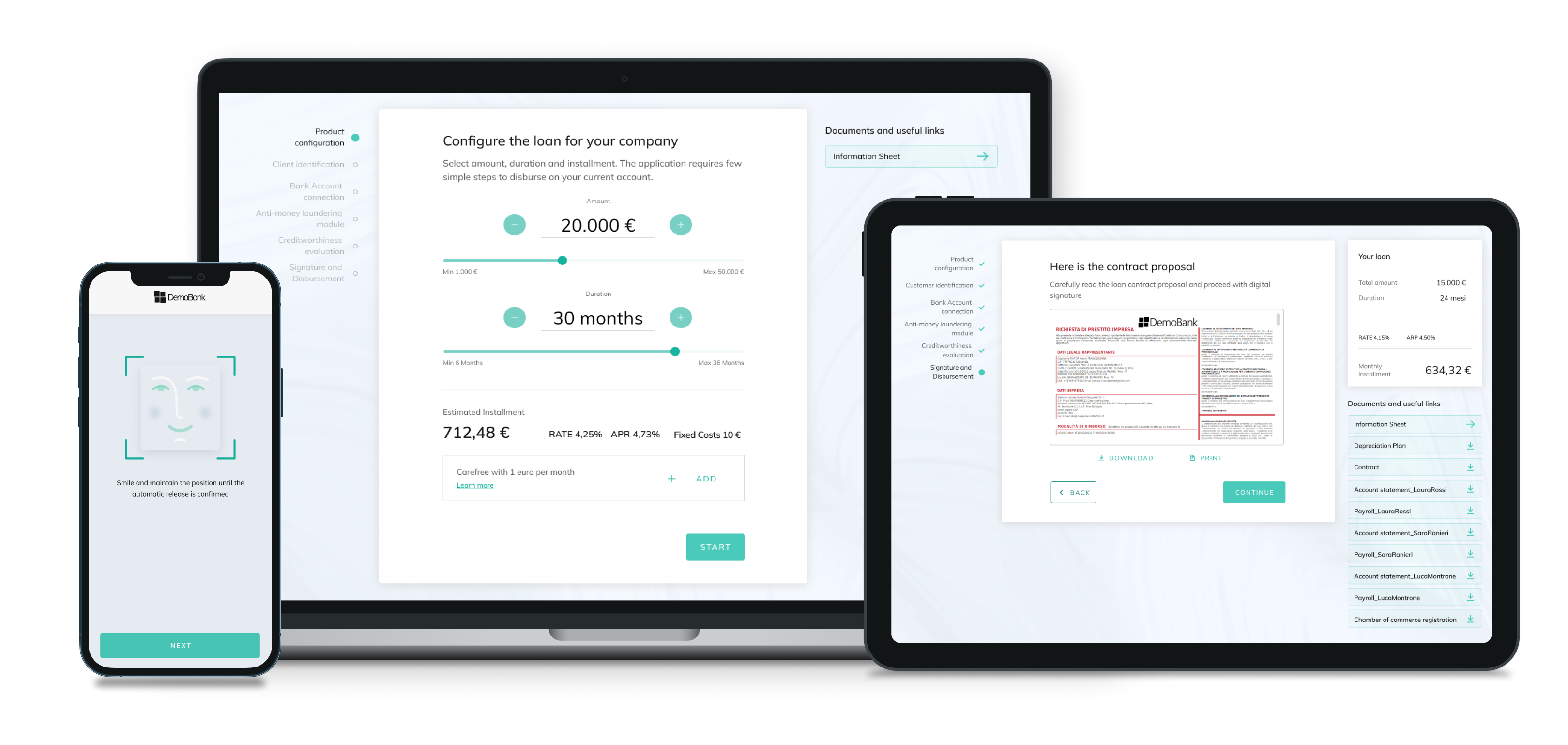 THE DIGITAL LENDING PLATFORM FOR SMART LENDING
CRIF Digital Lending is a cloud native and api based, white label end-to-end solution that speeds up the process of offering financial products through self and assisted digital channels with prebuilt customer journey for Individuals and SMEs. It integrates in one platform all best-in-class data, insights and capabilities offered by CRIF and third partners, such as Digital Onboarding, KYC/KYB, Open Banking and AI creditworthiness evaluation. Moreover, the openness of the CRIF Lending Journey platform facilitates the collaboration of all the actors streamlining the process and simplifying the integration into IT architecture.
Faster digital r-evolution of customer relationship
Increased digital sales and customer retention
Pay-per-use collaboration model
Enhanced back office and network productivity
Increased customer satisfaction
Enhanced customer credit evaluation processes

REMOTE IDENTIFICATION

Chat and video call
Selfie video identification
Identity assertion
Live acquisition
Liveness detection
Face comparison & biometric check
Remote camera
Screen share



DIGITAL DOCUMENT ACQUISITION

Digital signature
Digital contract creation
Document manager
Script manager
CRM & cti integration
Multi-country
OCR
Synchronous highlighting
Controlled document download



OPEN BANKING SOCRING & FINANCIAL KPIs

KPIs calculation
Score calculation
Account transaction categorization
Multifactor authentication
Pre-screening & credit underwriting
Aggregation of multiple bank accounts
OPEN BANKING CREDITWORTHINESS
+15 % New first-time digital clients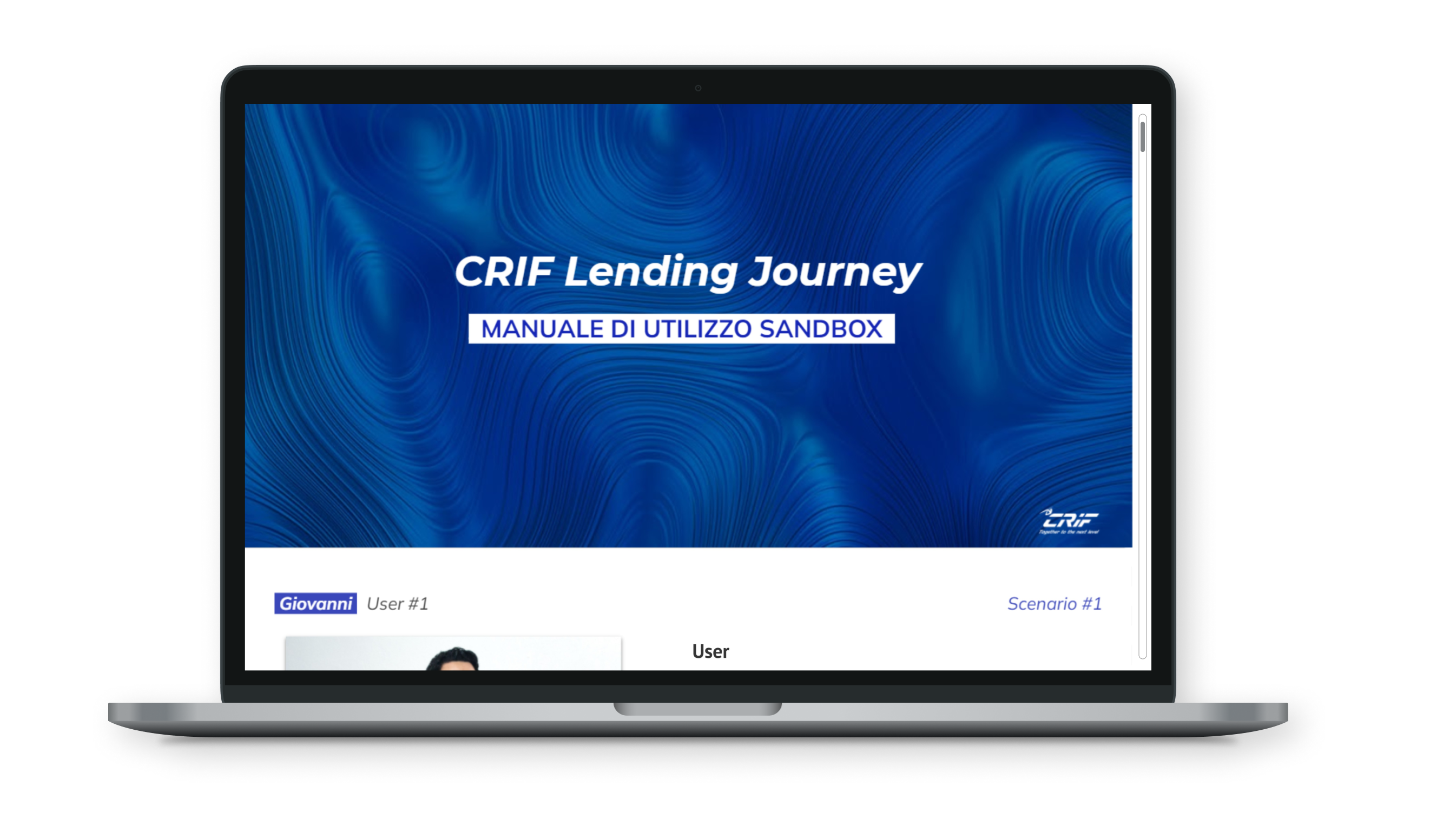 DO YOU WANT TO TRY CRIF DIGITAL LENDING ?
If you are interested in trying CRIF Digital Lending you can do it now thanks to our Sandbox! Thanks to three User Scenarios you can discover and explore the digital platform impersonating final users in different situations.
Please, contact us specifying your interest and adding the following information:
Name and Surname
Company
Company's email