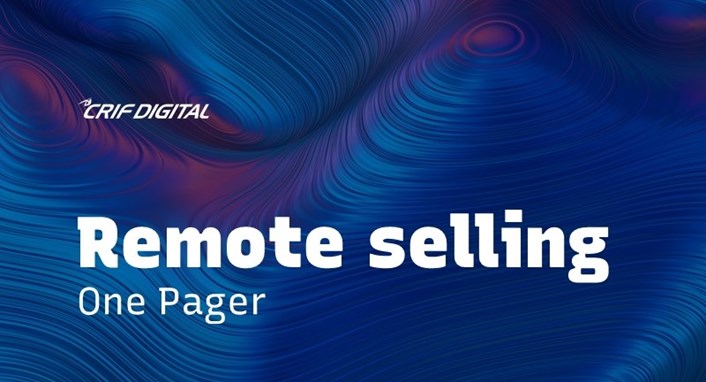 Remote Selling One Pager
Close your selling process and sign your contracts digitally
What is Remote Selling?
Remote selling is the CRIF solution that manages your end-to-end sales journey, transforming your customer engagement with a seamless UX, making your processes smoother and more efficient. Through video collaboration, clients receive technical support, working with an agent on any product, completing related documents and adding a digital signature to conclude the process.
Do you want to know more about Remote Selling?