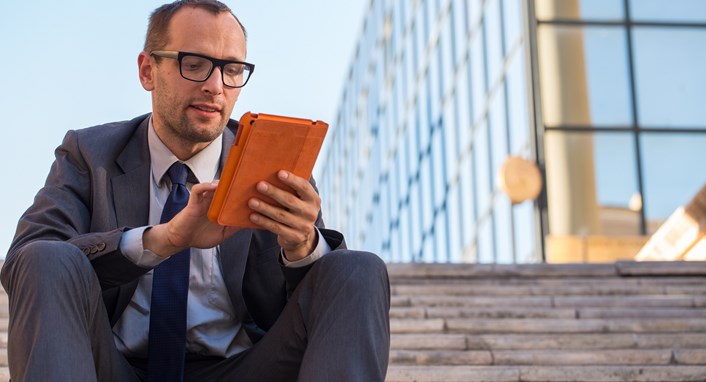 What is Digital Onboarding?
Digital onboarding is the process through which a company efficiently acquires and welcomes new customers onto its digital channels. 
The rationale for implementing digital onboarding processes is clear: companies must reduce costs while complying with ever-more stringent regulations governing customer identification (KYC) and Anti-Money Laundering (AML). Moreover, meeting these challenges requires the use of appropriate technologies that enable banks and their customers to interact seamlessly via mobile devices, tablets or desktop computers.
How does digital onboarding work?
The first step in the process involves registering online users either through the company's website or mobile app. This can be done by filling out a form with general information such as name, address and date of birth. Next, the bank will request specific documentation – usually a copy of the user's passport or driver's license – which it will use to verify the user's identity.
Many companies already put in place solutions that can guide customers from registration to digital signature in a fully digital process, where the customer can complete the onboarding phase in complete autonomy and security.
Once this stage has been successfully completed, the customer can start using all the features offered by the company's online/mobile platform(s).
Why is digital onboarding important for banks?
There are many benefits for banks in using digital onboarding. Perhaps most importantly, it's incredibly convenient for customers. They can fill out an application at their convenience without taking time out of their day to go into a physical bank branch. This also holds for supplying documentation – instead of having to mail in or hand-deliver documents, customers can upload them directly.
Digital onboarding is also much quicker than traditional methods. In many cases, applications processed digitally are approved within minutes rather than days or weeks. Furthermore, since everything takes place online, there's no need to wait in line at a bank branch or spend time on the phone with customer service representatives; users can manage their entire account independently whenever it's most convenient for them. 
Digital onboarding means that customers can apply for a bank account entirely online. This can include submitting an application form, and providing personal and financial information. 
Banking security is another major consideration – fortunately, digital onboarding offers strong protection against fraud. Paper documents may provide opportunities for fraudsters to steal sensitive data. When using digital processes, there are far fewer chances for confidential information to fall into the wrong hands.
Biometric technology to authenticate customers
The use of biometric authentication has become increasingly common in recent years due not only to its security benefits but also because it is seen as more convenient for customers than traditional forms of identification such as passwords and PINs.
YOU CAN ALSO BE INTERESTED IN