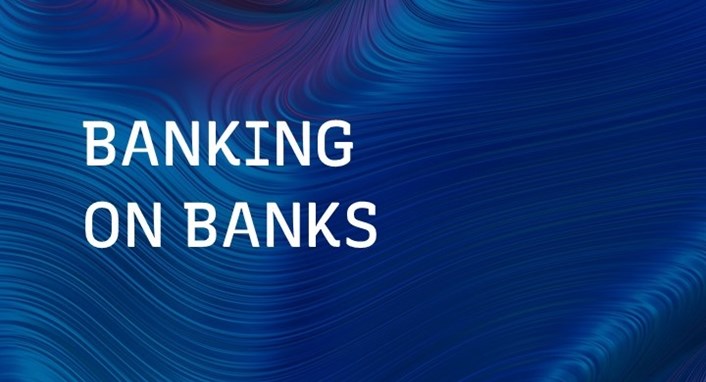 Banking on Banks: How the cost of living is changing demand for financial services in Europe
Executive summary of Banking on Banks
Europe is currently in the grips of a cost of living crisis, with millions of beleaguered households on the continent in desperate need of help as spiralling inflation and rising prices play havoc on their finances.

Many European governments have introduced a raft of measures designed to ease the pressure. The French government, for example, has fully nationalised energy company EDF in an attempt to tackle the energy crisis and shore up domestic supplies, whilst in Germany a €9 a month ticket scheme, covering travel on all modes of urban and regional transport, has been introduced to prompt commuters and holidaymakers to leave the car at home.

Despite such interventions, the situation looks set to worsen and many people are now looking for help and support from different sources. To better understand this, in July 2022 we surveyed 7,000 consumers across key European markets – France, Germany, Italy, the Czech Republic, Slovakia and the UK.

The findings expose the level of impact Europeans expect the cost of living crisis to have on their finances. In response, people across these markets told us they plan to take drastic action to rein in their spending, as well as turning to a range of third parties for financial support. Among those they would most likely turn to are their banks and other financial providers. The European financial services sector clearly has a more important role than ever to play in supporting consumers during these difficult times, but there remains a number of obstacles to overcome.

Our report highlights a fractious relationship between consumers and the financial institutions they often depend on. Regardless of where they live in Europe, people share the same attitude; they want their banks and other lenders to do much more to support them during this unprecedented crisis. Yet there remains an underlying lack of trust by consumers in financial services across Europe, especially when it comes to their financial data – a prominent consideration as governments and financial sectors across Europe seek to harness the power of innovations like open banking and the benefits that data sharing can bring.

We live in an age of big data and instant information, with the potential for companies to know their customers in deeper detail than ever before. By embracing the latest innovations in open banking data, categorisation and analytics, banks and other financial institutions can better understand and serve their customers, quickly and accurately offering tailored products and services that meet their specific needs. Customers also crave better, more intuitive online offerings from banks, wanting to see the same level of fast, simple and digital-first services which they've become accustomed to in other areas of
their lives.

Technology like open banking and innovations in the digital journey promote a mutually beneficial relationship. Through a deeper understanding of their customers, lenders can lend with more confidence, ensuring that people who may in other conditions be rejected can now get the support they need to weather this storm, without increasing risk. And providers can enable consumers to access this support in a way which is convenient, intuitive and complements the rest of their digital lives.

Through adoption of the right innovations in data, analytics and digital services, individual providers can improve their offer to customers and help to enhance consumer trust across the sector at this crucial time.