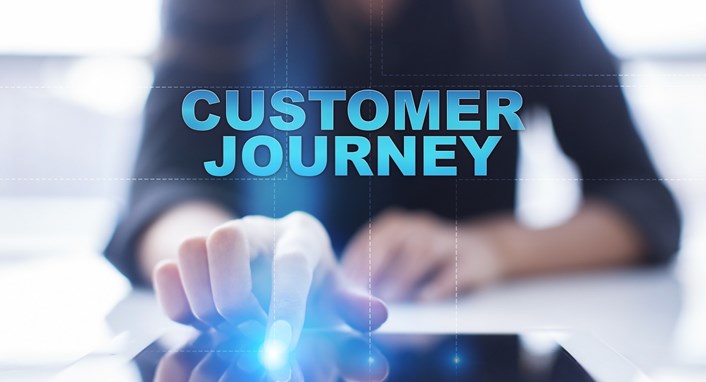 The Banking Customer Journey
The definition of the banking customer journey can be summed up in one phrase: end-to-end. A customer's experience with a bank should be seamless, from the initial inquiry to the final transaction. Every process step should be easy and convenient for the customer.
Key elements of the customer journey
Here are a few key elements of the banking customer journey.
1. Research and discovery
This stage includes learning about customers' needs and wants and understanding their financial situation. Banks should have systems to gather this information efficiently and effectively to provide their customers with the best possible recommendations and products.
2. Account opening and setup
This stage includes setting up the customer's account, verifying the customer's identity and contact information, and configuring any required settings. This process must be smooth and efficient, so the customer can start using the account as quickly as possible.
3. Day-to-day banking
This stage includes all the day-to-day transactions, such as depositing checks, withdrawing cash and making payments. The bank should make it easy for customers to do these activities whenever and wherever they need to.
4. Goal setting and planning
This stage includes working with the customer to create short-term and long-term financial goals and developing a plan to achieve them. The bank should provide advice and guidance throughout this process so customers can feel confident about their financial future.
5. Retirement planning
This stage includes helping customers plan for retirement, whether through saving for retirement or converting their account into a retirement account. The bank should provide clear instructions and helpful resources so customers can make informed decisions about their future finances.
Each stage forms an important part of the banking customer journey. Banks can build customer trust and loyalty by providing a smooth, seamless experience at every step.
How can banks improve their end-to-end customer journey?
Banks have been around for centuries, and over that time, they have developed various ways to cater to their customers' needs. One of the most important aspects of a bank's service is the end-to-end customer journey or the customer's experience when interacting with a bank. While banks have made great strides in this area, there is always room for improvement.
Communication
Communication is one of the most important aspects of the end-to-end customer journey. Banks must ensure that all their channels are aligned and that customers have a consistent experience regardless of the channel. This isn't always easy to achieve, as different channels often have different functionalities.
In addition, banks need to be aware of the various touchpoints that customers use throughout their journey. A touchpoint is any point where a customer interacts with the bank, whether it's through a phone call, an online chat or a visit to a physical branch. By understanding which touchpoints are most important to customers, banks can focus on optimizing those interactions.
Convenience
Another important aspect of the end-to-end customer journey is convenience. Customers today are more mobile than ever, and they expect to be able to access their accounts and perform transactions wherever they are.
Banks must ensure that their online and mobile platforms are easy to use and provide customers with the necessary features. In addition, banks should consider offering services that are convenient for customers, such as text or email notifications for account activity or bill payments.
Training
Finally, banks should ensure that their staff is well-trained and able to handle any situation that may arise. The customer journey is not just about providing a smooth experience from start to finish; it's also about resolving any issues that may come up along the way. By ensuring that their staff is knowledgeable and capable of dealing with any situation, banks can minimize the chances of negative customer experiences.
YOU CAN ALSO BE INTERESTED IN